Dermapen treatment is the best facial skin rejuvenation treatment of the 21st century.
It completely responds to the challenges of the modern lifestyle –
it boosts skin renewal in a natural way, making you look refreshed in every occasion.
With the help of microneedles production of collagen is stimulated,
greater absorption of active substances is enabled and scars, wrinkles and stretch marks look less prominent.

RADIANT AND GLOWING
SKIN

REMOVES
ACNES AND WRINKLES

NATURAL PROCESS OF
REGENERATION
How does Dermapen treatment look like?
This treatment is a non-surgical method used to remove acnes, wrinkles and scars. By using the Dermapen device, which contains microneedles, production of collagen is stimulated and better absorption of cosmetic and healing preparations is enabled. Unlike other devices with microneedles, Dermapen has a unique vertical puncture angle of 90 degrees, thereby contributing to better efficacy and providing more balanced process of preparation application. Thanks to the automated movements, the treatment is almost painless, and the recovery time is considerably shorter than with similar treatments.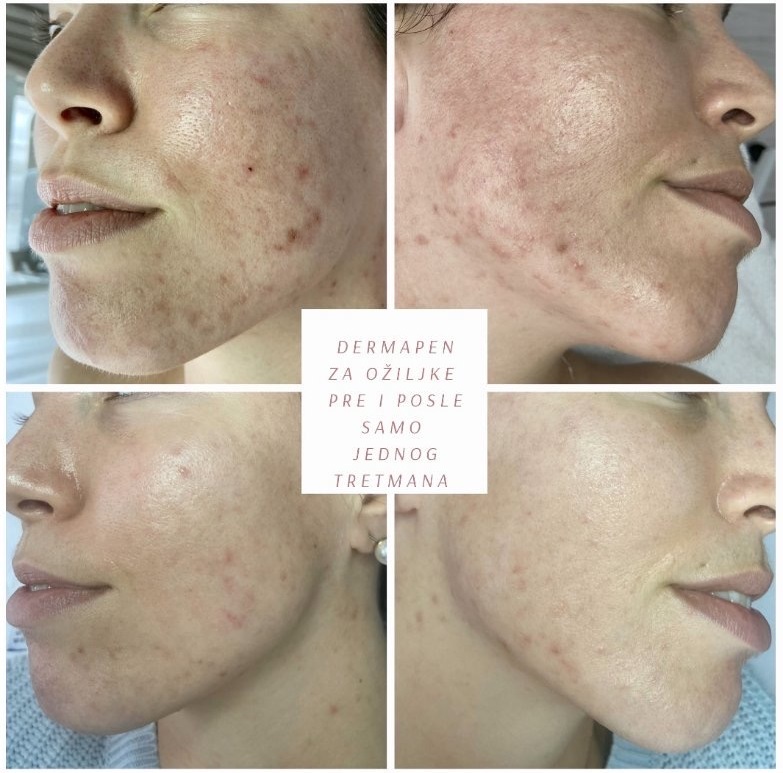 Which Dermapen treatments may
be performed at the Kirei Centre?
Treatment for rejuvenation and wrinkle smoothing,
and for enhancing skin tonus
Facial acnes and scars treatment
Treatment for getting rid of the undereye dark circles and bags
Skin brightening treatment
Treatment for radiant and glowing skin
How long does it take to see the results?
A mild treatment will show immediate effects of making your skin glow, whereas deeper treatment will take up to 3 months to show full effect. The best results can be seen on the skin with acne scars, deep smoker wrinkles and stretch marks.
How long does it take for the skin to recover
after the treatment?
Depending on the type of treatment, skin recovery period varies from zero to four days at the most.