The device we are currently using is called Dilas Diode Laser and it is the latest model of the laser hair removal device in the market.
LASER HAIR REMOVAL
There are 2 types of hair removal:
1. Laser hair removal – The latest method, removes hairs permanently!
2. Light - IPL method

IPL machine HAS NO CAPACITY to remove hairs permanently, but only to put them in the state of dormancy!
Please be aware that 90% beauty salons in Belgrade advertise and use the devices with IPL technology.
Persons who are not familiar with the difference between the IPL machine and the real medical laser, after an ATTEMPT to have their hairs permanently removed (at the salons which use IPL machine), experienced deep disappointment and got wrong impression that hair removal is not effective.
Hair removal is effective, you only need to know the difference between laser hair removal and IPL hair removal.
HOW DOES IT WORK?
Laser beam targets hair follicle and destroys it, the hair falls out of its root and its further growth is disabled.
The greatest change is noticeable after the first session when 20 to 30% hairs fall out, with each subsequent session the number of hairs oscillates, at one moment it seems that there are more and at another moment that there are less hairs. This is due to new generations of hairs alternating with the old destroyed ones. That is why it is necessary to perform a complete series of 6 sessions in average in order to destroy each generation of hair.
HOW MANY SESSIONS DO I NEED AND DO THE HAIRS DISAPPEAR PERMANENTLY?
Depending on the hair type and level of hairiness, 6 sessions are needed in average to achieve the full effect.
For certain areas with stronger hairs fewer sessions will be needed, whereas more sessions are required for the face.
After the last hair removal session it will be absolutely certain that hair growth will not by far be nearing the hair growth as prior to commencement of the treatment. Of course, some of "the most persistent" hairs will survive, however you should know that removal efficiency is exceeding 90%....
Once hair removal procedure is completed it is necessary to have, so called, maintenance treatment which should be performed once at the interval from 1.5 to 2 years.
WHEN WILL I NOTICE THE FIRST RESULTS?
About 10 days after hair removal the hairs will begin to fall out, you will be able to take them with your fingers and literally pull out from their root.
The hairs will be slower growing, thinner and more sparse.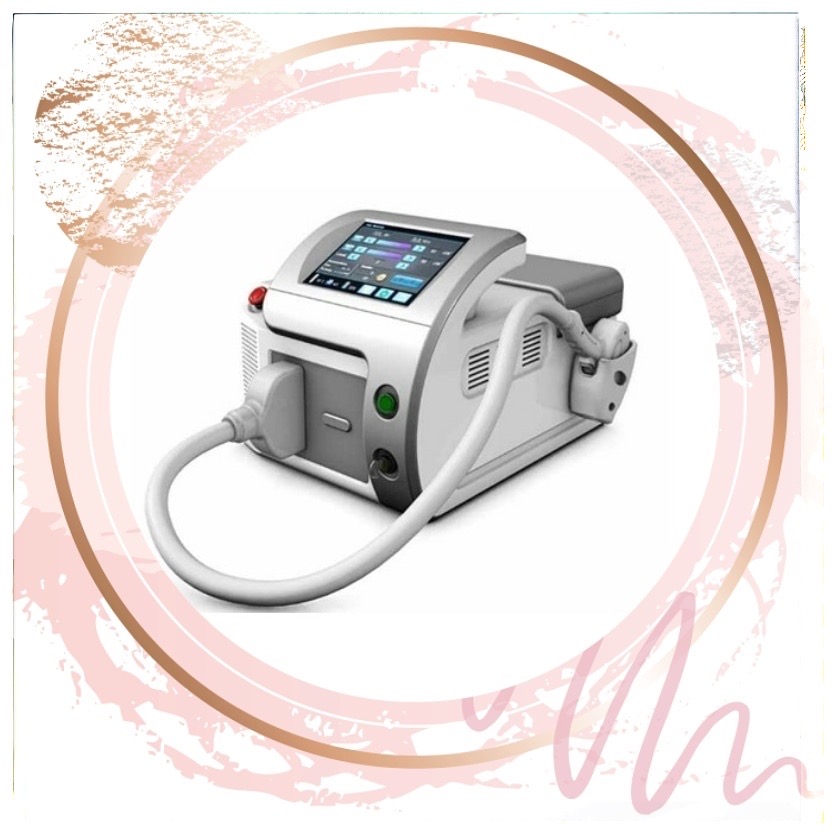 HOW OFTEN CAN YOU DO THE TREATMENT?
The interval between the sessions is 3 to 5 weeks, in the meantime don't pluck the hairs from the follicles using tweezers or wax them, only shave them.
WHAT AREAS ARE MOST COMMONLY TREATED?
Hair removal in the bikini zone, legs and underarms were the most popular treatments at our Centre in 2020!
IS HAIR REMOVAL SAFE, DOES IT EMIT RADIATION AND DOES IT AFFECT THE GLANDS?
If the treatment is performed by a high quality device and by trained personnel it is completely safe.
All our employees have the certificate and have undergone complete training for laser hair removal.
We are frequently asked about the "radiation" during hair removal…
Laser hair removal is not radiation, to be more specific, it is not radiation which is harmful to people, so called ionizing radiation.
Ionizing radiation is emitted by x-ray machines and radioactive sources.
Laser hair removal is non ionizing radiation, this is the type of radiation emitted by your mobile phone on which you are just now reading this text, TV, monitor, or the radio you are listening in your car.
Therefore, laser hair removal, as such, does not have harmful effect on the glands, laser beam is made in such a way to target only hair root and nothing else.
The laser hair removal treatment was applied for the first time long ago in the year 1996, patented by Dr. Richard Rox Anderson from the MIT University.
Over time its efficiency has improved, while treatment price has been gradually falling, and today this is most commonly applied cosmetic procedure in the world.
It is clear that laser hair removal would never be so widespread if it were not considered absolutely safe.
WHO IS NOT A GOOD CANDIDATE FOR HAIR REMOVAL?
Contraindications are: pregnancy, cancer, epilepsy, persons using photosensitive medications, skin disease, fresh scars and fixed prosthesis when face area is to be treated.
MORE ABOUT OUR DEVICE
Laser with Dilas Diode is at the moment the latest model of the laser hair removal device in the market.
There are three main properties that differentiate this device from OTHER manufacturers and make it a cutting edge technology of laser hair removal in the world.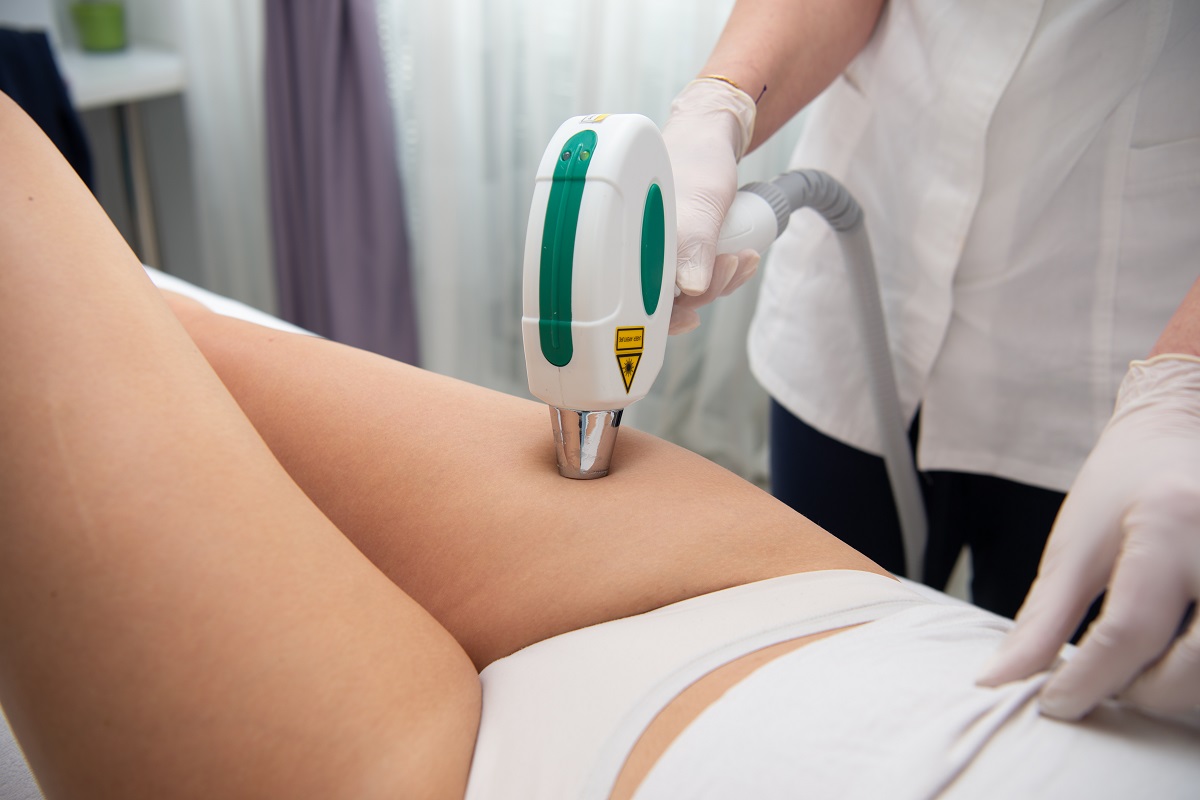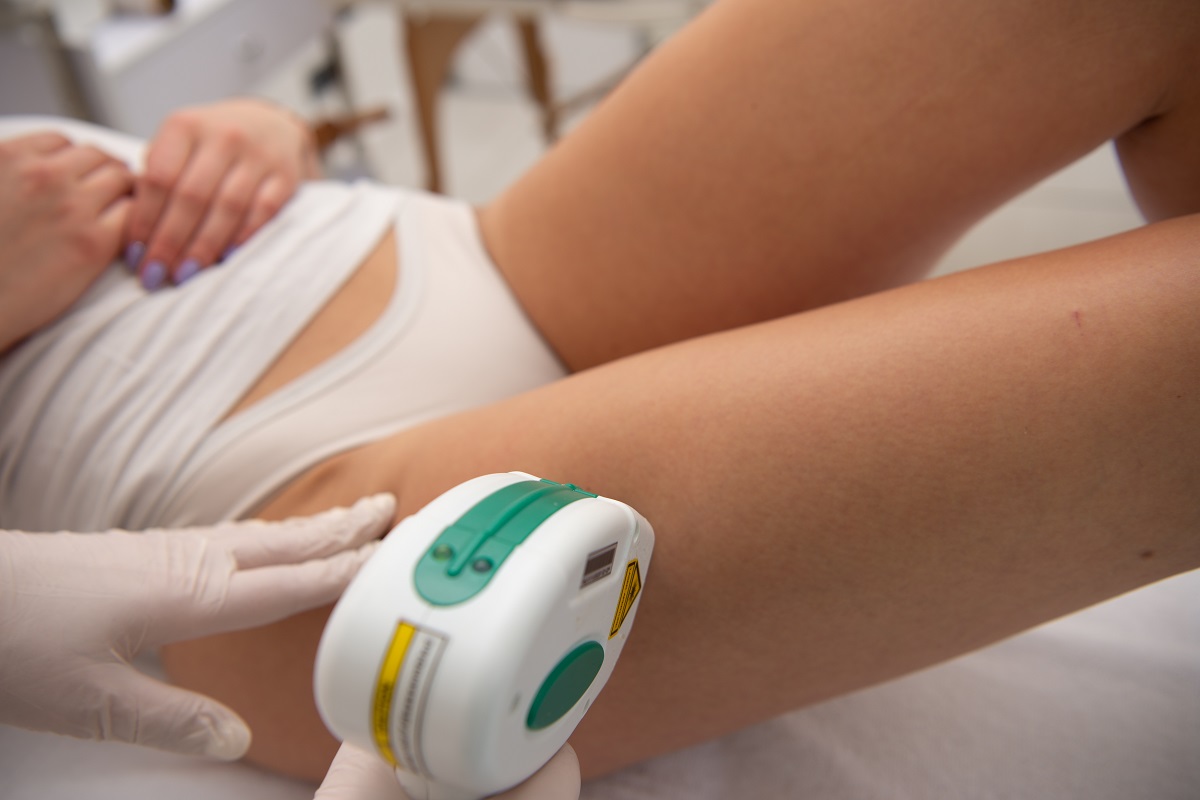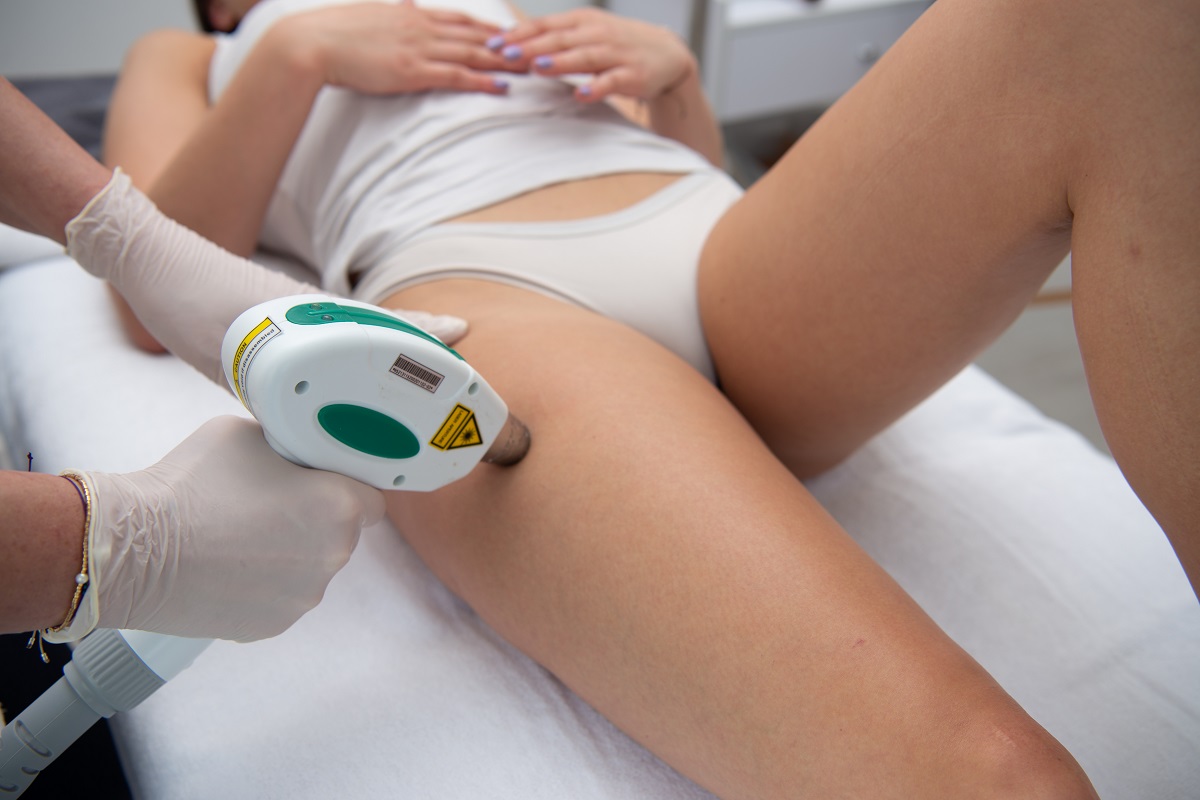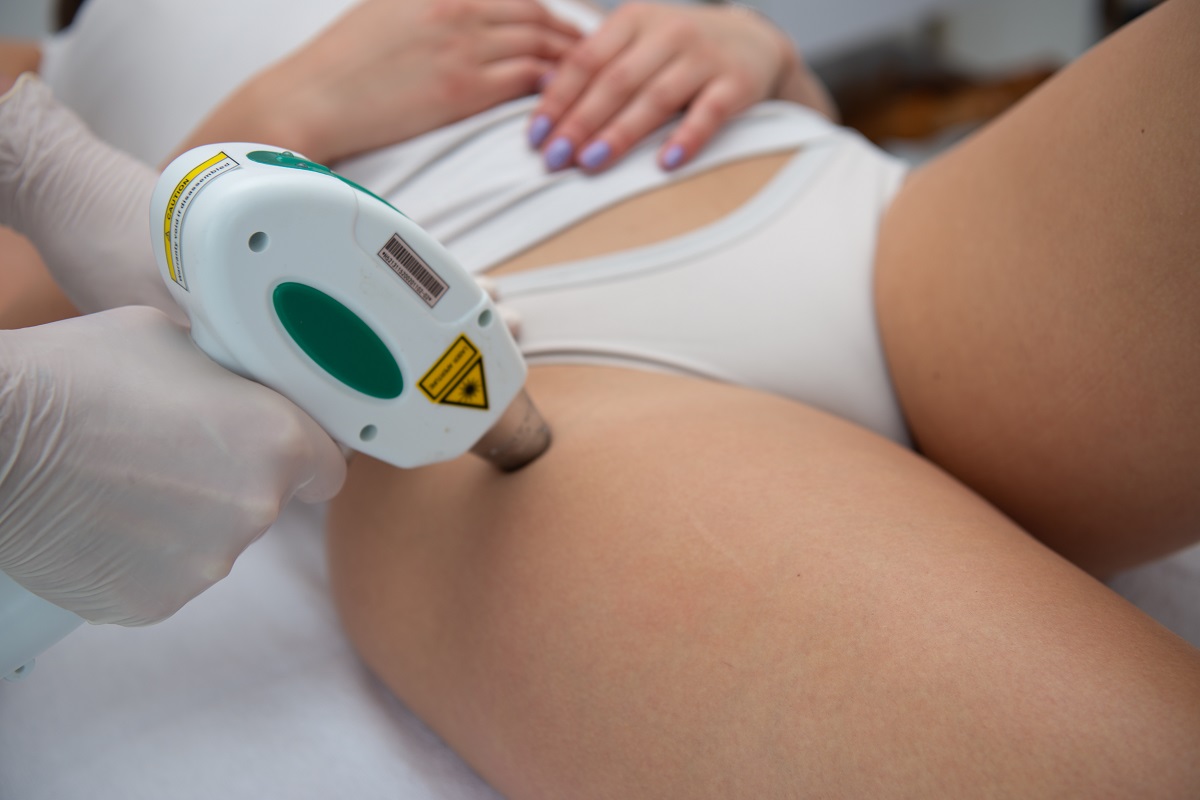 LASER BEAM LENGTH = EFFICIENCY ON DIFFERENT TYPES OF SKIN AND HAIRS
In the previous years a frequent discussion among women has been about type of laser, they divided types of the device to, so called, Alexandrite and Diode.
What does it actually mean?
Simply put, this refers to the lengths (depths) of laser beam which certain types of the device are able to achieve.
Measuring unit of these wavelengths is NM (nanometer).
The length of laser beam of the Alexandrite type of the device is 755 NM and it is more effective for lighter skin and lighter and thin hairs.
The length of laser beam of the Diode type of the device is 810 NM and it is used for stronger and darker hairs and somewhat darker skin.
In addition to these two, there is also the third one, less known in our country and it is called YAG. The length of laser beam of this type of the device is 1064 NM and it is used for the darkest types of skin (even African Americans can have their hairs removed using this device). Hence, it is ideal for summer conditions when all people are sun tanned.
It is clear that different laser wavelengths are applied to different skin types, as well as to different hair types and colors.
As all of us have both thin and stronger hairs on our bodies (the first ones being dominant on one person and the second ones on another person), for the best results of hair removal it is necessary to combine all 3 wavelengths.
And now the main thing…
Diode laser with the DILAS DIODE achieves all 3 wavelengths SIMULTANEOUSLY IN A SINGLE SHOT.
This is exactly why it is the cutting edge technology of laser hair removal in the world.
This is the first thing that you need to know about efficiency and the types of skin and hairs when hair removal is concerned.
COOLING = PAINLESS TREATMENT
Cooling of the probe itself has direct impact on whether hair removal will be painful or painless.
This means that prior to initiating the treatment probe temperature is -3°C, whereas immediately after completion of the treatment it is not exceeding 33°C.
All other devices are heating the probe to the temperature above 40°C and do not have capacity to cool it so fast and efficiently and that is why hair removal performed by them is painful.
PRICE OF HAIR REMOVAL PER TREATMENT
*the session is repeated each 6 to 8 weeks, and in average 6 sessions are required to achieve the full effect*