DEVICE DESCRIPTION
This technology is the only technology in the world which utilizes radio waves to achieve tightening of skin, wrinkle smoothing and skin regeneration in a highly safe manner, without leaving scars.
With this device it is possible to achieve the results of noninvasive skin tightening and contouring of the whole face, with similar effects as those after surgery. The treatment is very comfortable and pleasant, there will be no need to recover or be absent from work, you may go back to work immediately after the treatment.
DEVICE FUNCTIONS
1. Removal of wrinkles from the face, deep wrinkles, forehead wrinkles, nasolabial wrinkles, wrinkles around the lips, nose and neck. It can eliminate double chin and reshape your face completely.
2. Removal of wrinkles around the eyes, eye bags and tightening of eyelids and eye bags.
3. Antiaging of the skin of the whole body: back, chest, abdomen, buttocks, legs, flabby arms and reduction of stretch marks.
INSTANT REACTION
With radio wave frequency a layer focused on dermis is formed 2.6 to 3 mm below epidermis level, which will powerfully hit the dermis, so that skin capillaries will recognize this as "injuries" and send signals for skin healing, what will result in an increased production of collagen to enable recovery of the treated area.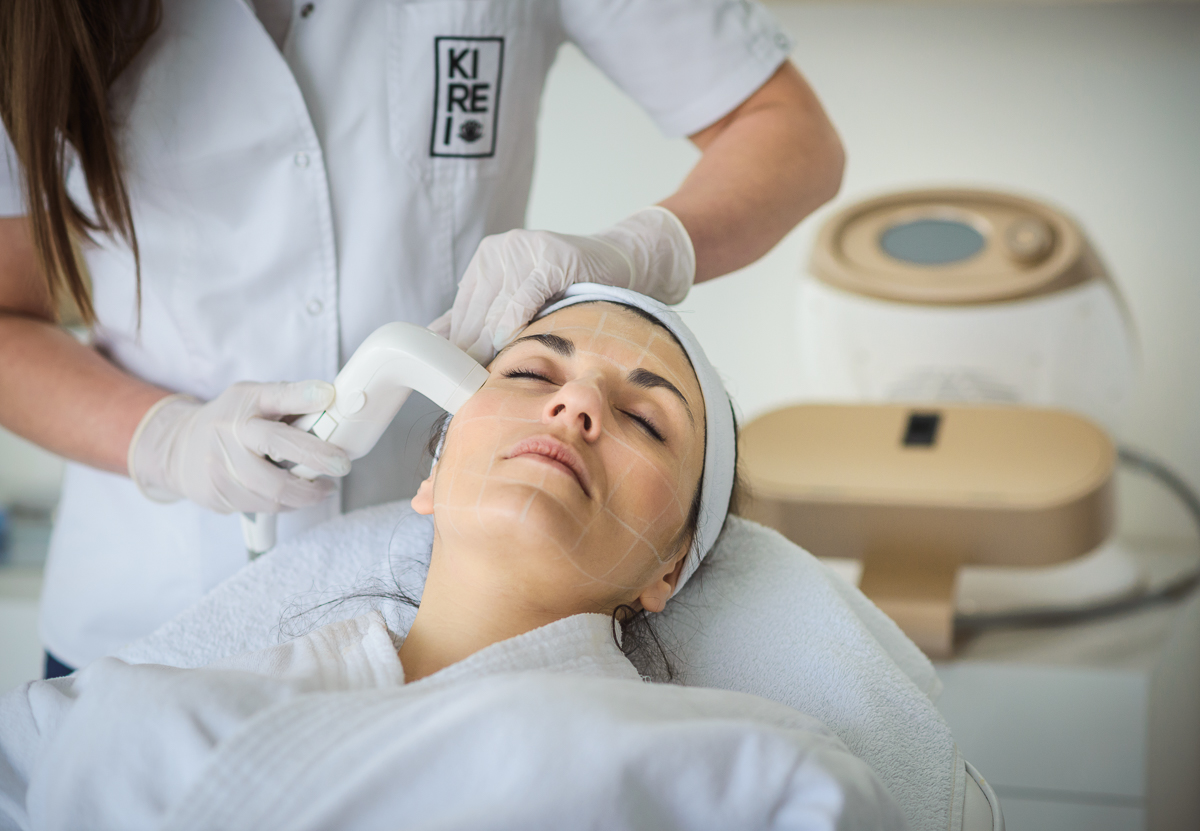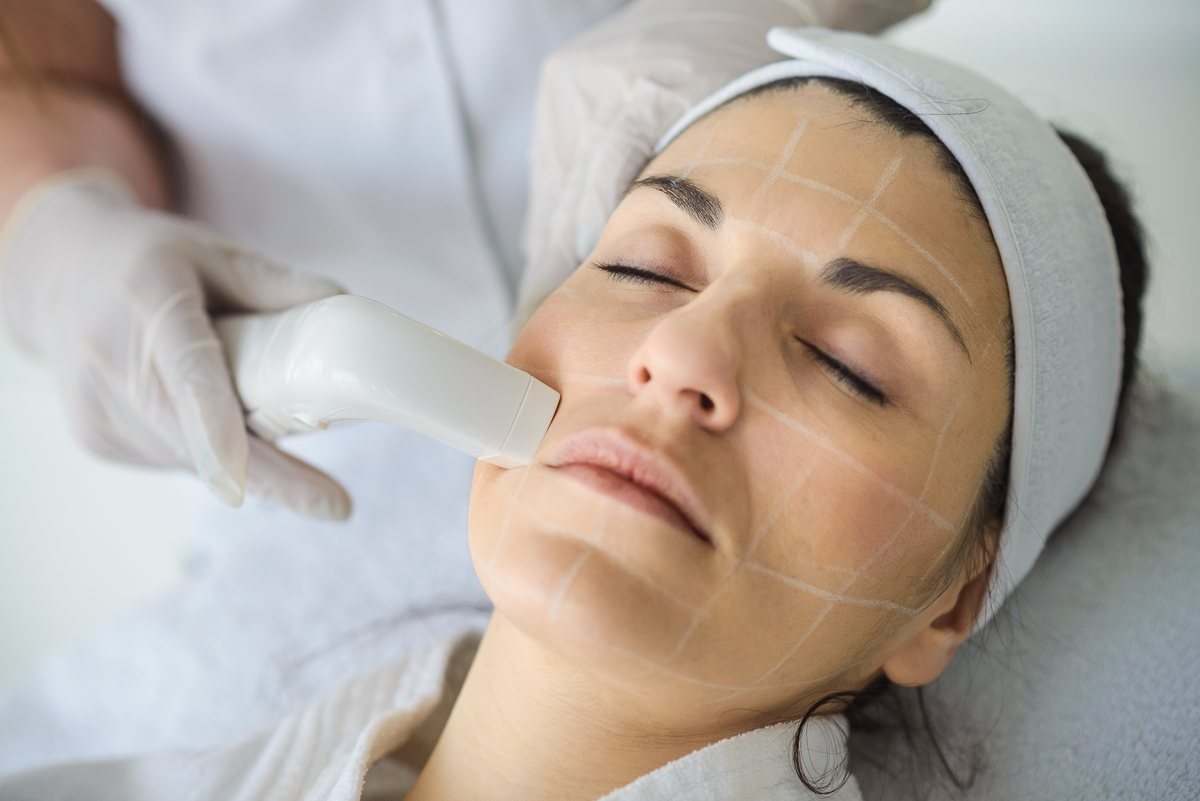 ION PENETRATION
Targeted radio wave energy influences the level of electrolytes and ions around cells and increases penetration of cell membrane. Cytomembranes open and increase exchange of nutrients between cells, at the same time increasing passage of water and nutrients to the dermis.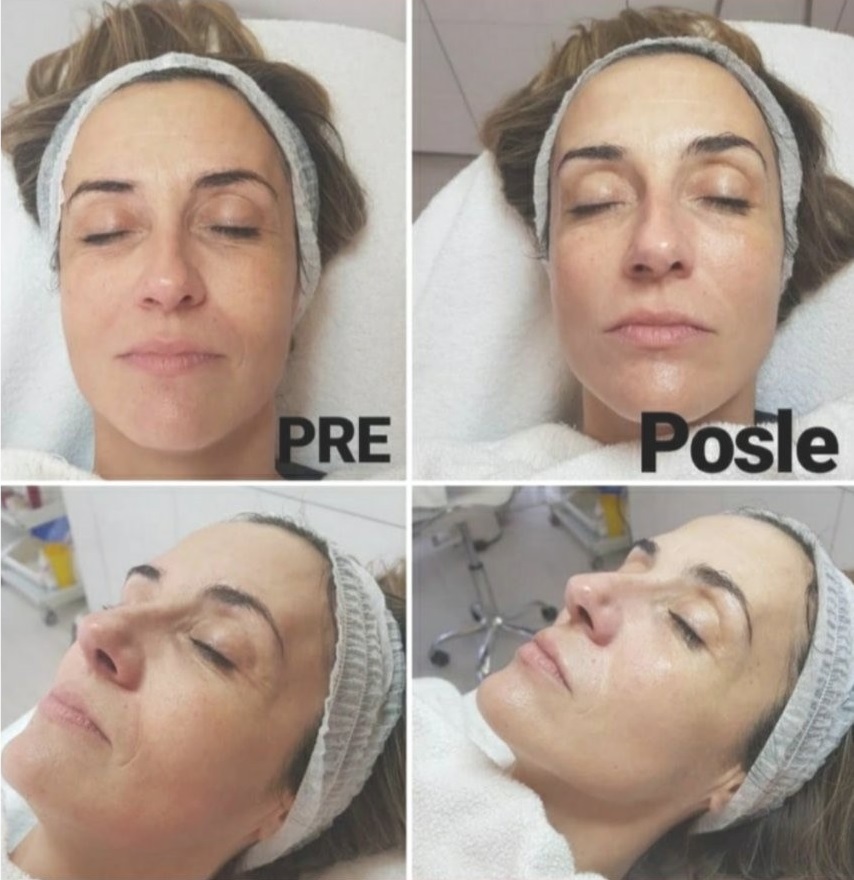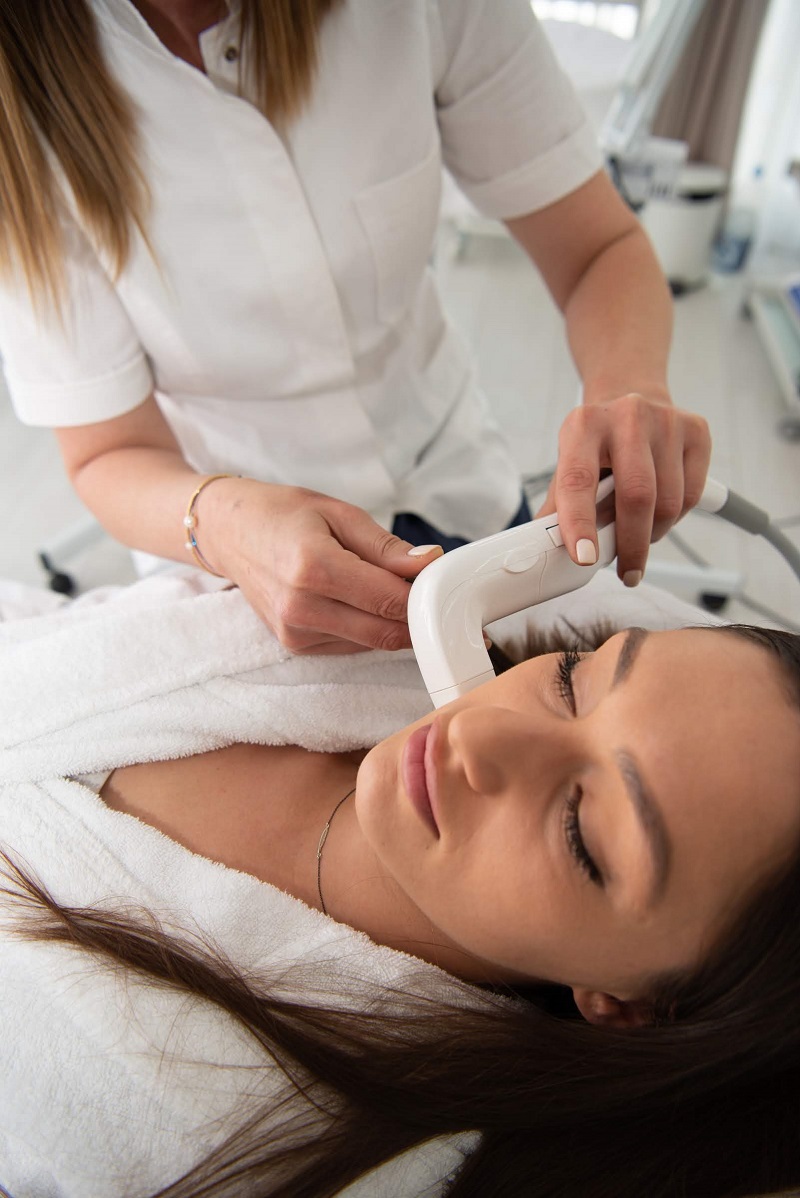 FAT BURNING
When radio waves are targeting the skin, the difference between the temperature of fat and dermis layer will be 8:1, fats will absorb energy, become softer and dissolve, resulting in increased skin elasticity.
DEVICE BENEFITS
Radio wave technology is recognized by the European Medicines Agency and the U.S. Food and Drug Administration.
RF provides heating of the treated area, and it penetrates 3 to 4 mm into the skin, what is a deeper layer of the skin, where it is acting on collagen with the temperature of 55 to 60oC, what is the best temperature for collagen regeneration and stimulation of collagen production, thereby simulating skin rejuvenation.
Special extensions are used for treatment of each patient, each patient will have her/his own extension and this extension will never be used on another patient. In this way the parameters set for that patient's skin type will remain unchanged for her/him when she/he comes to the next session on Terma 4.
High RF energy has exceptional result even after only one session (skin rejuvenation, tightening…), however for maximum results 7 to 8 sessions are recommended.
LONG TERM EFFECTS ACHIEVED BY THE TREATMENT!
After a series of sessions collagen growth will be stimulated in the period of one year and longer, and after that the effects may be maintained up to 2 years.
The treatment is noninvasive, without any bruises, scars, redness, so that you can resume your activities and work immediately after the session.
Duration of the session is short and it yields long lasting results on the whole face. Treatment time is 40 minutes, it is not uncomfortable and unpleasant, as some antiaging procedures, and there will be no changes in your appearance as with biopolymer additives or surgical face lifting - you are rejuvenated in a completely natural way.
TREATMENT SAFETY
There are sensors for heat and temperature control which control safety of the treatment.
TREATMENT IS NONINVASIVE!