At the Kirei Aesthetic Centre we devote great attention to facial skin care.
Depending on the skin type and your wishes, and in consultation with our specialists,
we perform individual facial treatment to take care of your skin.
We are offering the following choice of facial treatments:

CLASSIC
HYGIENIC FACIAL TREATMENT

TREATMENT OF
DRY AND SENSITIVE SKIN

CITRIATE TREATMENT
OF ALL SKIN TYPES

TREATMENT OF
OILY AND COMBINATION SKIN

TREATMENT OF PHOTODAMAGED SKIN
AND SKIN WITH PIGMENTATIONS

ANTI-AGING TREATMENT,
WITH FACIAL MASSAGE

SOMETHING EXTRA FOR YOUR SPECIAL DAY
AMPOULE WITH SNAIL SLIME AT A VERY FAVORABLE PRICE!
Classic facial treatments
Classic or hygienic facial treatment includes a series of procedures for deep cleansing of the skin. It can be performed for all skin types and conditions, depending on skin characteristics, since only clean pores can absorb active components and preparations. Duration of the classic facial treatment is an hour to an hour and a half and our recommendation is to have this treatment once a month or every two months, depending on individual needs of your skin.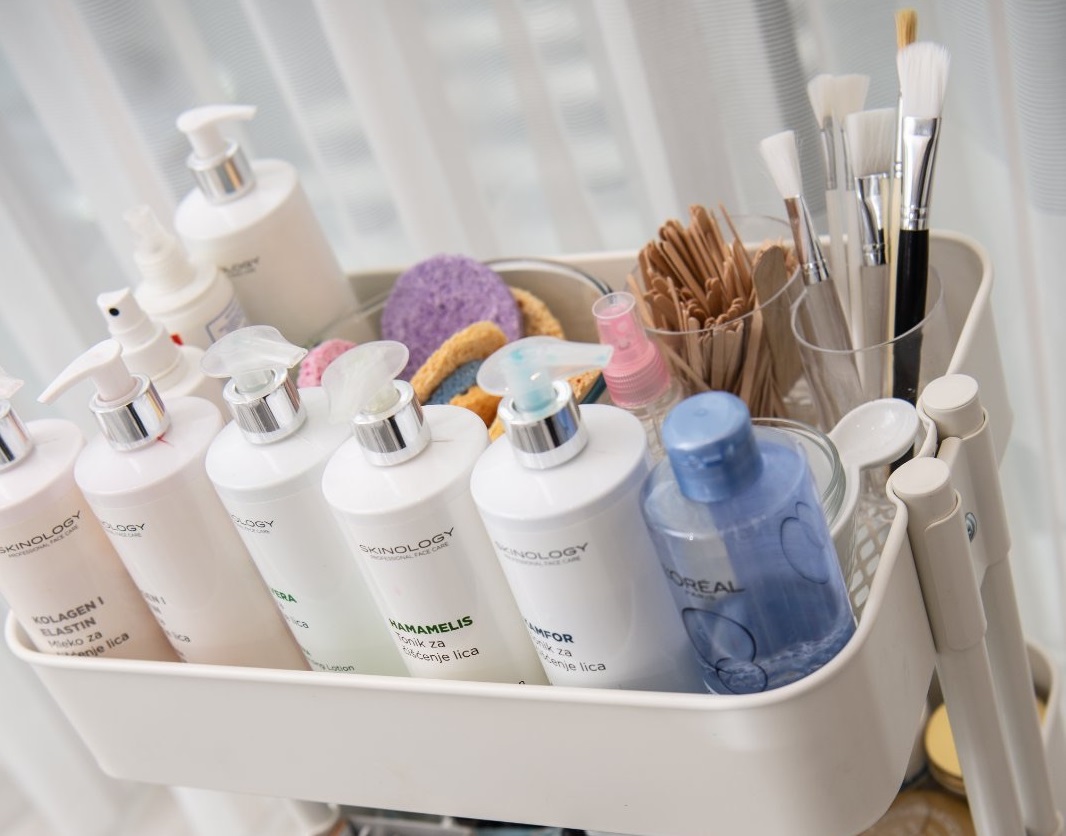 Classic facial treatment step by step
Facial cleansing by removing the makeup, sebum and other impurities from the skin surface using preparations not containing the soaps which might dry the skin and disrupt its pH.
Chemical facial peeling during which dead cells are removed with lower percentages of certain acids. At the Kirei Aesthetic Centre we work exclusively with the proven world brands, such as NeoStrata and Exuviance.
Skin cleansing during which blackheads and pimples are removed, what is very important procedure for maintaining the health and taking care of your skin.
After facial cleansing, a mask adjusted to your skin type will be applied to sooth and nourish your skin.
At the end of the treatment we will apply the serum and cream adjusted to your skin type and give you advice for aftercare at your home.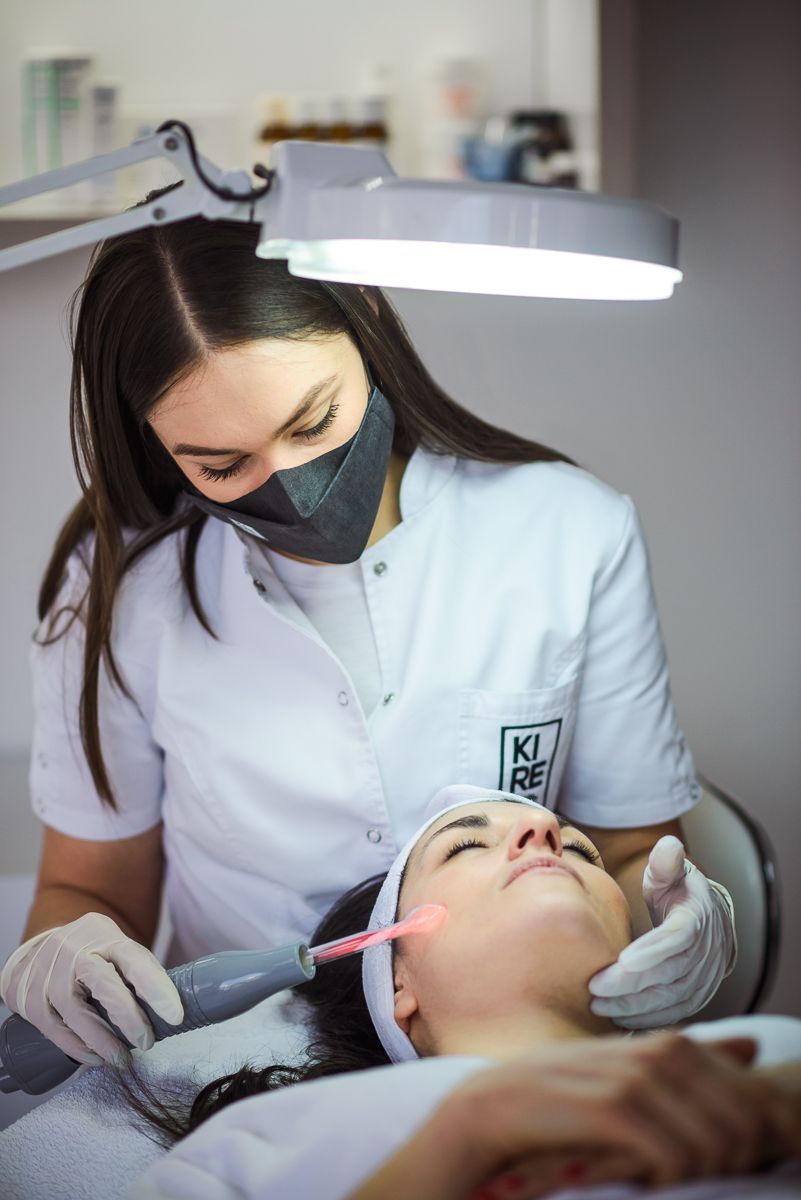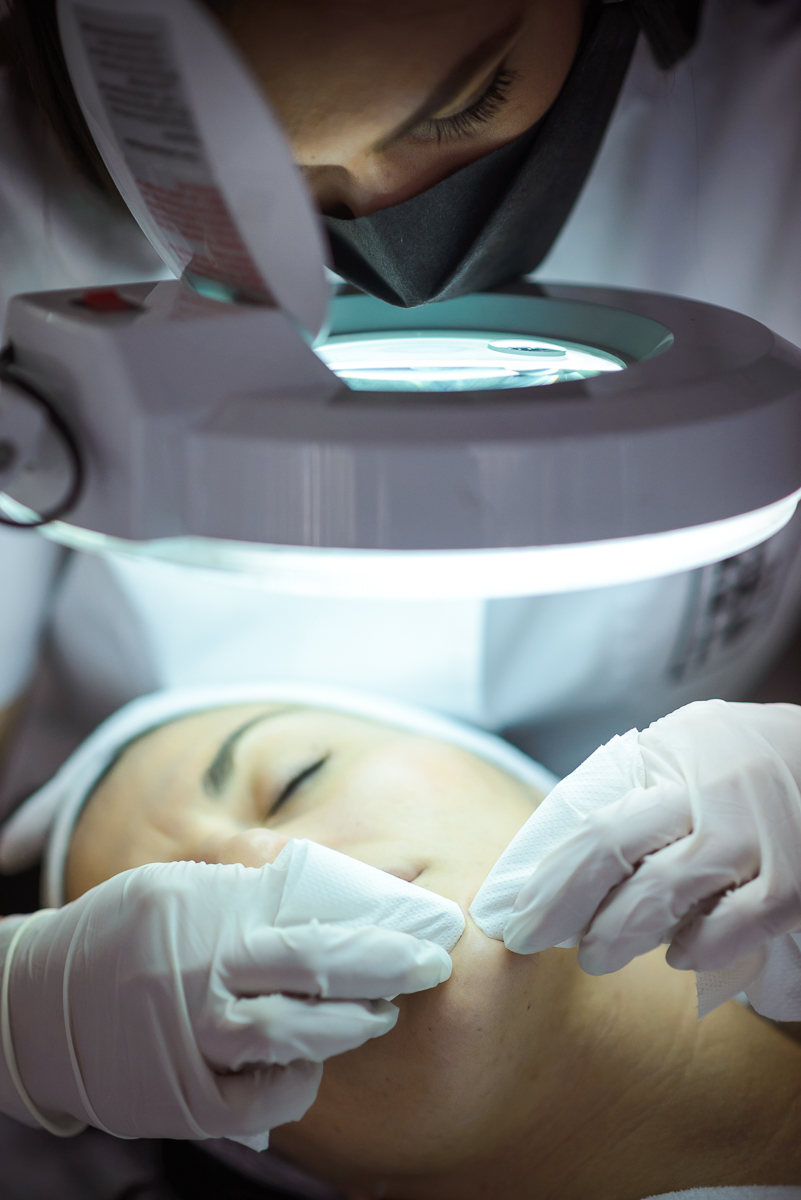 Anti-aging treatment with facial massage
Aging of skin is a natural process. The skin, being the outer barrier of the body, is additionally exposed to various environmental influences – ultraviolet light, toxins (cigarette smoke, air pollution…), which speed up this process. Hence, we can differentiate between the so-called physiological - chronological aging and the aging of the skin which is the result of exposure to the sun. With the use of high quality preparations and their proper application the signs of aging may be attenuated.
Treatment step by step
Washing the face and removing makeup using Neostrata Exfoliating Glycolic Wash / Exuviance Cleansing Gel. Choice of products to be used in this step depends on the skin type.
Application of Neostrata/Exuviance glycolic acid and its removal. Glycolic acid opens the pores without steaming or thermal mask. Steaming or thermal masks can additionally influence visibility of skin capillaries or damage the skin prone to capillary breaking. That is why this method is much better. A mild steaming and cleansing of the face is needed if there are blackheads on the skin.
Application of appropriate mask to the face.
At the end of the treatment application of the serum and the appropriate cream.
Citriate treatment for all skin types
Citriate treatment is a universal combined treatment for all skin types. This is the treatment with deep hydration and regeneration, as well as stimulation of the skin to produce its own collagen and elastin. The treatment includes facial cleansing, if necessary. This treatment can also be performed as preparation of skin for chemical peelings.
Treatment step by step
Washing the face and removing makeup
Application of Neostrata citriate booster, which we leave to act for 15 minutes, and after that we remove it. In this way by mild peeling we remove the upper layer of the skin, stimulate its regeneration, synthesis of collagen and elastin and achieve the effect of skin rejuvenation. As the peeling is mild it can be applied to very sensitive skin also.
The next step is facial cleansing, if necessary
Application of appropriate mask.
At the end, application of the serum and the appropriate cream