Perfect peeling for your perfect skin
Gently and safely for smooth and clean skin
When has your skin showed signs of glowing for the last time?
REVIDERM Microdermabrasion has been one of the most efficient skin rejuvenation methods for more than thirty years.
Controlled, intensive peeling removes the surface outermost layer from your skin, allows it to breathe, leaving younger looking fresh complexion, fine pores, clean and smooth look.
Functionality at first glance
What is SKIN PEELER?
REVIDERM Microdermabrasion uses three times purified aluminum oxide crystals for controlled skin abrasion. Originally it was developed for medical use, whereas today it represents peeling perfection in skin treatment from aesthetic and cosmetic point of view. With the help of the flow of crystals the upper dead skin cells are removed precisely in a controlled way with maximum comfort. Regeneration processes of restoring the normal skin function are triggered after the treatment. At the same time, during the treatment, vacuum achieves deep effects also as it stimulates the synthesis of collagen and elastin. Regeneration is achieved from the inside to the outside. You will be delighted with the results after just one treatment.
What does the science say?
In the clinical studies worldwide it has been proven that:
skin is smooth, clean, with fine pores and much more elastic
skin is firmer – wrinkles are softened and less visible
absorption of active ingredients is optimized and increased
increased concentration and formation of the depot of nutrients and oxygen in the skin

REVIDERM SKIN PEELER NEW GENERATION IS THE DEVICE WHICH HAS WON THE AWARD FOR THE BEST DEVICE IN THE MICRODERMABRASION MARKET NINE YEARS IN A ROW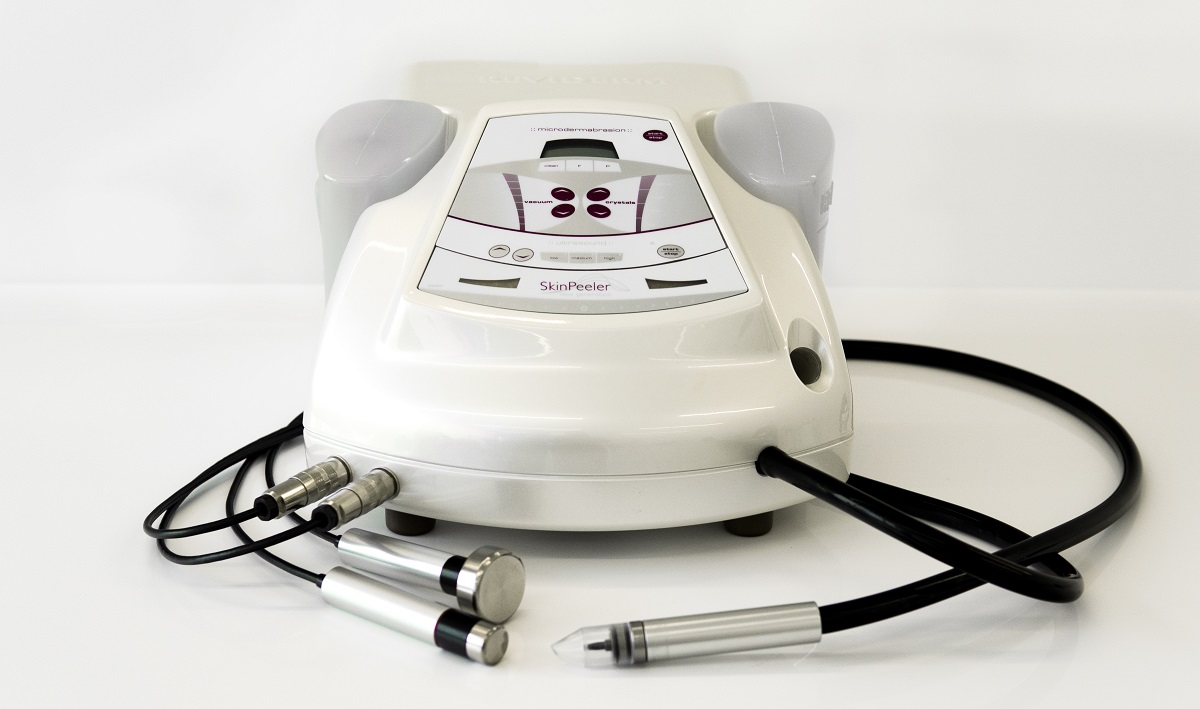 Wide spectrum of indications:
dehydrated skin,
loss of tonus and appearance of wrinkles,
skin aging,
enlarged pores,
acne problems,
scars on face and body,
cellulite and stretch marks,
pigment changes,
optimal treatment prior to aesthetic procedures, laser,
PRP, Botox, use of hyaluronic fillers;
as a pre-treatment for permanent make-up
What does the skin say?
REVIDERM Microdermabrasion is suitable also for the most sensitive types of skin, because both the crystal flow and the vacuum can be finely adjusted to individual needs. Regular treatments stabilize and strengthen natural skin functions.
Operation principle
Gently. Fast. Effective.
The easiest way to describe REVIDERM Microdermabrasion is exercising. Just as regular workout builds muscles and shapes the body, it is exactly in the same way that the Skin Peeler New Generation revitalizes the skin and makes the signs of skin aging disappear.
What happens after one session?
By removing the surface outermost layer in a controlled way, an impulse is induced which stimulates further synthesis of new, metabolically active cells with excellent mobility and mutual signalization. This leaves the skin looking more youthful, giving it natural and fresh color, as well as a healthy glow. Visible effect. Marvelous feeling. Instant result.
What are the benefits of the treatment?
When the skin is regularly treated the positive direct effect may be transformed into a permanent result. Quality of the skin is improved, it becomes smooth, more resilient, firm, and more elastic with adequately optimized functionality. Six treatments at shorter time intervals are sufficient for exceptional effects. Use the power of change with the Skin Peeler New Generation. Long lasting. Safe. Visible.
Treatment depth
Microdermabrasion uses a combination of mechanical peeling and vacuum. While the crystal beam achieves its effect in the outer layer of the skin - epidermis, vacuum targets deeper layers achieving the effect at the dermis layer. This creates a unique double effect. Peeling stimulates creation of new cells in the epidermis, and vacuum stimulates synthesis of collagen and elastin in the dermis. As a result skin surface will be smoothed out quickly in an impressive way, clarified and more beautiful, whereas the tissue in the depth will firm up and tighten noticeably.
Instant effects
Smoothed skin
Purified pores
Reduced wrinkles
Healthy glowing look
Long lasting effects
Rejuvenated look
Firmer skin
Improved tonus
Reduced wrinkles
Brightening of pigment changes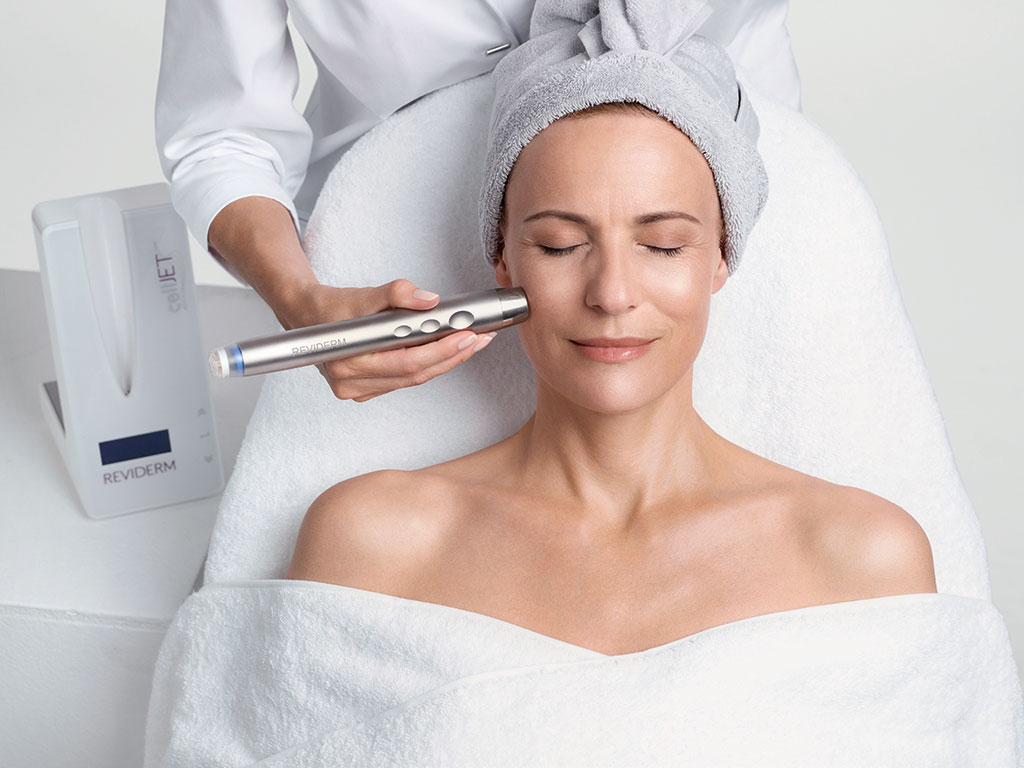 Microdermabrasion (MDA) treatment step by step
Prior to the treatment itself, the first step is to analyze your skin in order to find out what is your skin type and objectively to assess the present condition of your skin. This is important because of the individual approach, selection of peeling strength and crystal flow speed, as well as choice of active ingredients for home care.
After skin analysis, consultations and gathering necessary information we will commence targeted skin treatment according to the indication.
The first step of each REVIDERM treatment is cleansing adjusted to your skin type, and after that the second phase follows – the phase of enzyme peeling. Next steps depend on the choice of treatment.
Serum, mask and final care will be chosen according to your skin type and they represent completion of the treatment.
SPNG device has additional two ultrasound probes, 1.3 or 10 MHz, what will additionally contribute to professional skin treatment using revolutionary, innovative technology.